Led by an ambitious, innovative management team and experienced board of directors, Element is committed to providing staff with a safe, effective workplace. The culture is focused on results and respect, and at Element, both are well rewarded. The company's culture of strong roots and vested interests in the communities in which its employees live and work are evident everywhere Element operates.
Want to know what it's like to work with Element? Just ask!
Element advantages for employees include:
Career and development opportunities
An atmosphere of respect and consideration for well-being
State of the art equipment
Opportunities for innovation
14/7 work schedule
Strong commitment to the health and safety of staff – with an excellent record to show for it
Social club with the industry's best breakup party among other perks
Element is growing! Join the industry's most innovative and rewarding team.
Why work at Element?
Results and respect are noticed and rewarded at Element – these fine employees are receiving recognition for going above and beyond for their team. The pictures speak for themselves. Check out the number of employees receiving 5-year service awards this spring: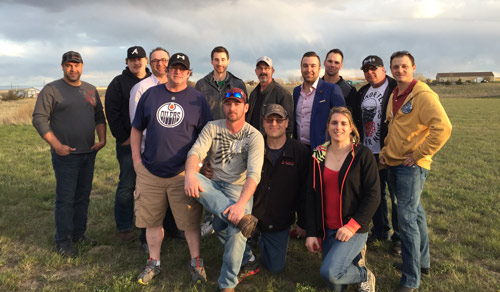 More Information
For more information on job opportunities, please check out our Facebook page.