Fluid Technology
Well fracturing systems require customization to suit the temperatures, pressures and permeability of the formation and reservoir fluids in the geographic zone. The knowledge and experience of its staff shines in demonstrating the ability to identify and customize the best solution for each situation.
In order to suit a variety of customer needs, Element offers a complete line of fracturing fluid systems offering a variety of solutions including:
Water Based Systems
Produced Water Systems
Slick Water Technology
Oil Based Systems
Foamed or Energized Systems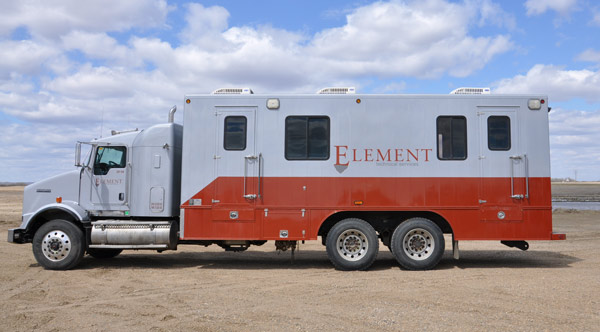 System Type
Used for System Required
Crosslinked
Additional Benefits of System
Water Based
Low residue guars (FHG)

Refined guar derivatives (CMHPG)

Uses fresh water

Linear or crosslinked
Cost effective

Low compatibility concerns

Produced Water
Low residue guars (FHG)
Refined guar derivatives (CMHPG)
Uses produced fresh water
Linear or crosslinked
Environmental benefits – recycling

Cost effective

Low compatibility  concerns

Slick Water
Focuses on fluid viscosity and friction reducers rather than crosslinking agents and viscosity to place sand

Used in all temperature ranges

No
Very low damage
Oil Based
Hydrocarbon based fracturing systems compatible with a variety of base oils, distillates or crude oils
Yes
Water sensitive applications
Foamed or Energized
Use water based, linear gels along with a gas phase (nitrogen or CO2)
No
Energized cleanup

Minimized load fluid
Engineering Services
It all starts with the best engineering talent in the industry.
To maximize client benefit, the Element Advantage offers a complete line of engineering services. An experienced team analyzes and interprets the entire well fracturing program; from pre-job modeling to monitoring each job through a number of channels, allowing for timely, tailored on-the-fly recommendations and insightful post job reporting.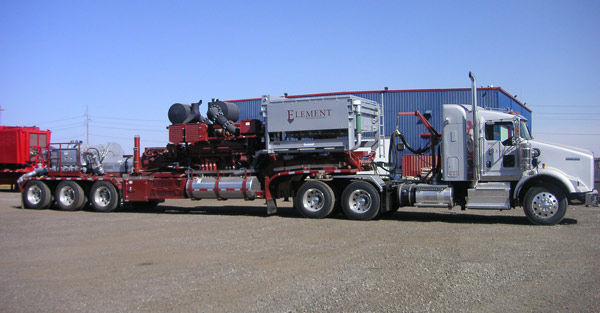 Job design and optimization
Stimulation modeling software
Tubing force analysis and coiled tubing hydraulics software
Macroscopic analysis utilizing job history and database fingerprinting
Economic Analysis
Multistage technology selection
WCSB technical and logistical experience
Data acquisition integrating fracturing and coil tubing systems
Real-time, downhole data available to the operators
One operator controls the whole spread
Allows for on-the-fly adjustments to be made
Allows for real-time data to be streamed, remotely analyzed and stored
Quality control
Sand sieve analysis
Fluid performance monitoring
Water analysis
Remote Satellite Job View
Real-time job optimization
Real-time communication
Data acquisition and display